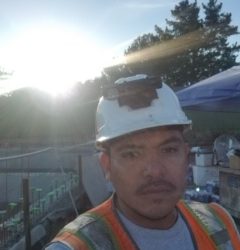 Mario came to my house looking for a math tutor. He was hesitant as he thought he is overage to learn Algebra. Mario wanted to clear the electrical exam to become certified electrician but his math was a big obstacle in making his dream a reality. He came to me with high hopes and dreams in his eyes.
Why you must have a good education, because when you go out and get a job no matter what type of work you are going to be doing you are going to be using this skills, for example I work in the construction industry and when I was younger I didn't want anything to do with school I just wanted to just start working and making money.
After years passed I grew older and realized that I was not making much money 9 years out of high school, so I started looking at some programs and careers and seen what I needed, but they asked for some math requirements witch I wanted no part of.
After some time I thought to my self that if I can invest some time now for my future that it wouldn't hurt, so I did started looking online and found Mrs. Jain , she offered tutoring at her house so I decided to go and give it a try.
When I came to her I started from scratch I knew nothing I had been out of school 9 years and never learned algebra. She guided me the whole way she found different ways of teaching so that I would understand and made it easy to learn.
It took me 3 years to past a test that would get me in to the career I wanted, but i don't feel bad about it, with persistence it was possible, if I had never tried to better my self right now I would still be making the same money as before, so it doesn't matter if fail you don't loose nothing you will only gain knowledge.
Some people would tell just give up you should of done it at a younger age or you will never make it, that didn't matter to me because I knew that when I reached my goal I was going to tell them I made it.
Anything is possible no matter how old or young you are as long as you make the change it's what matters. Now I have a great career and I feel so good about it and it was worth all the effort now I can provide a better future for my kids.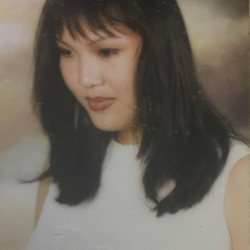 Met at Nails 21, She was working at a station. Ann had good personality and a zeal to change her life. She told me that she has three sons and she would like to spend more time with them. I encouraged her to open her own business where she can provide beauty services to her clients at the comfort of their own homes. Ann did not have any capital to start the enterprise. I helped her in initial days and now Ann works on her own terms.. enjoys her time with her boys , she is a soccer mom and a very empowered business women.